Every person's path to fitness and health is different, which is why Body Ethos prioritizes the individual experience of each of our members so they can achieve their fitness goals. We pride ourselves on being a wellness studio sanctuary to escape the stress from everyday life through our pilates, yoga, and barre fitness classes. With over 70 classes to choose from each week, there is something for everyone! Keep reading to see which of our Body Ethos classes is right for you!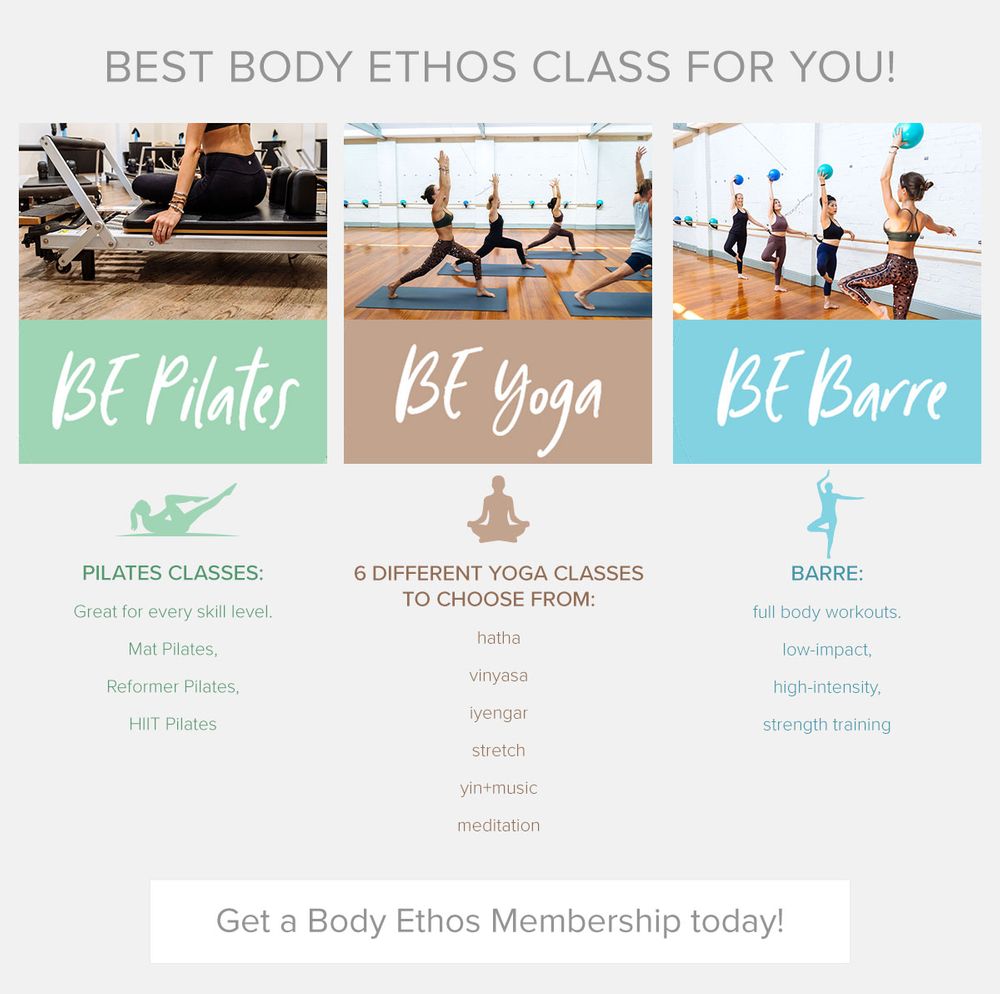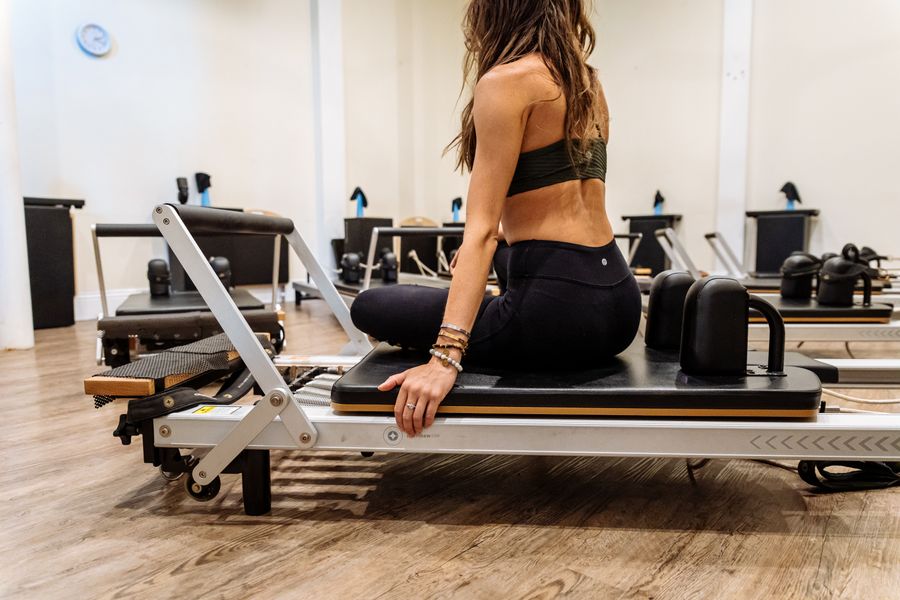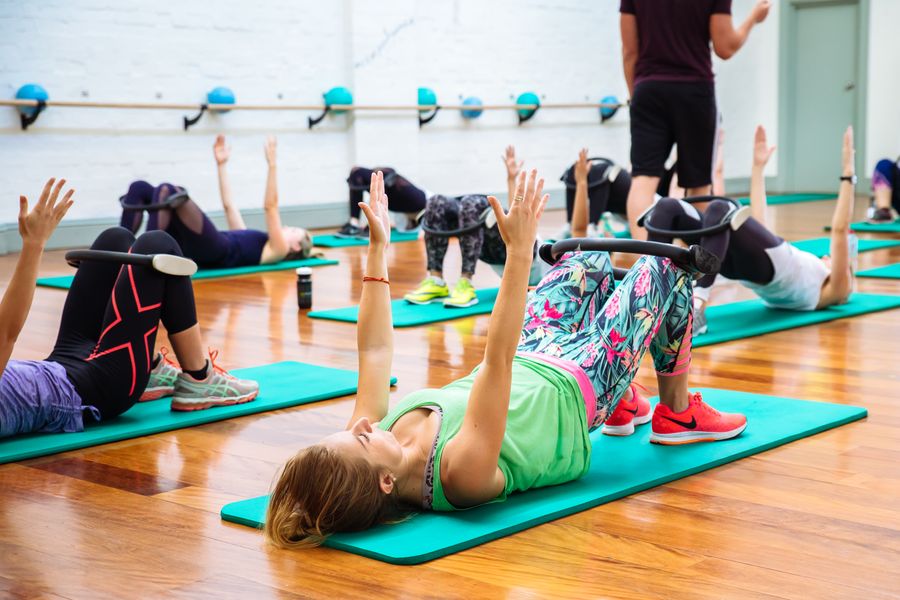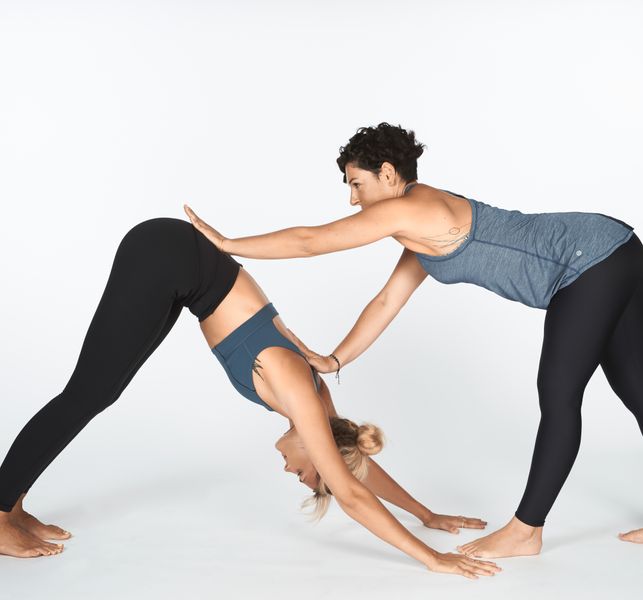 BE Pilates Classes
Pilates is for any skill level from beginners to advanced! It is a type of low-impact exercise that strengthens your body while improving posture and flexibility. At Body Ethos we offer three types of pilates classes:
Mat-based pilates is designed to improve your overall body condition while improving your strength and posture

Equipment-based pilates to take your fitness journey to the next level. At Body Ethos, we utilize the reformer for a core strength workout to improve athletic performance, flexibility, back pain, and ease injury recovery.

Pilates HIIT classes are a perfect blend of pilates and high-intensity interval training for fat-burning cardio.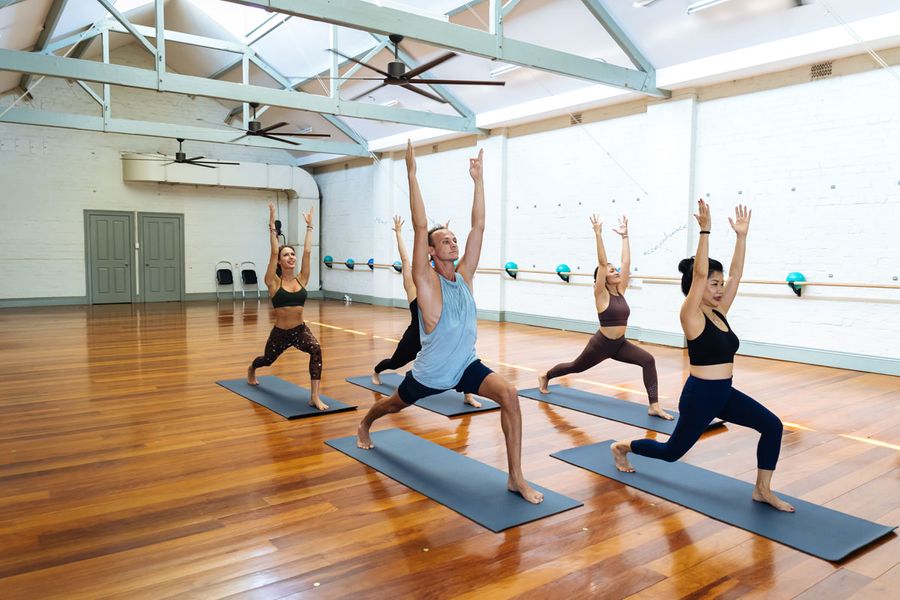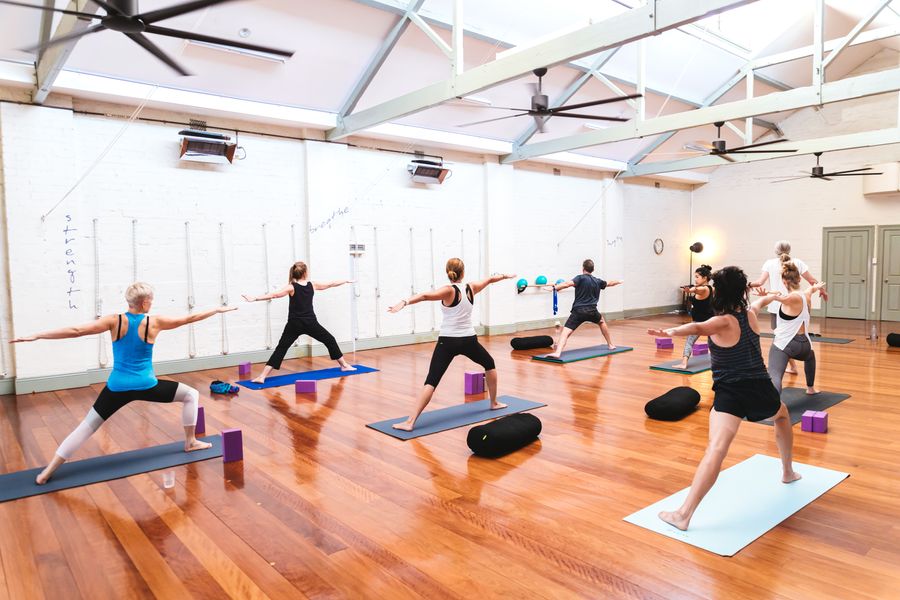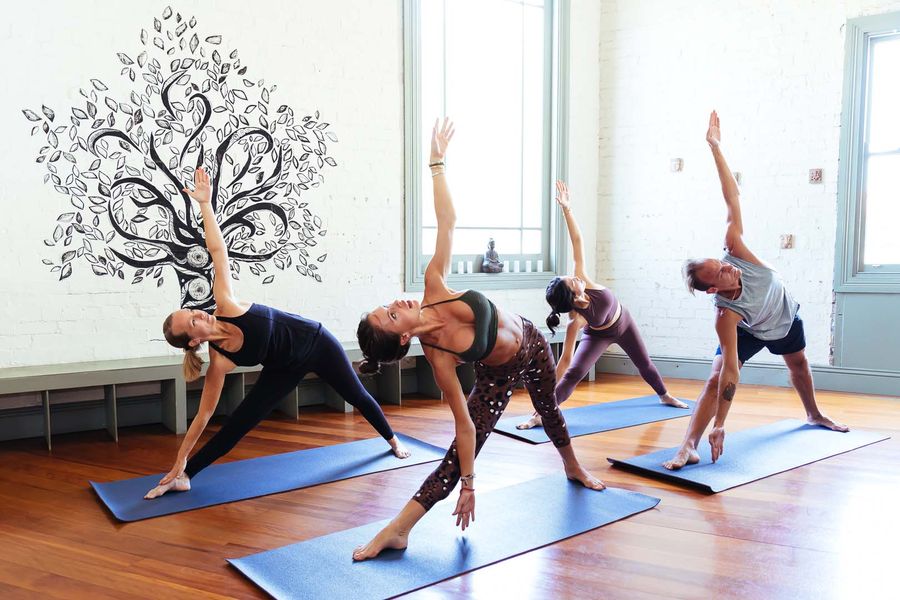 BE Yoga Classes
Yoga is different from pilates in the way of moving your body into various positions to foster overall flexibility and fitness while concentrating on proper breathing to relax your mind. At Body Ethos we offer six different types of yoga classes:
Hatha is a great type of yoga for beginners or those wanting to improve their pose holds. These classes feature static movements and longer pose holds to align and calm the mind.

Vinyasa is a type of yoga that focuses on dynamic movement that synchronizes with your breathing to improve strength and balance.

Our stretch class is perfect for stretching out those muscles leaving you relaxed.

Our Yin+Music class is a type of restorative yoga focused on slow, deep movements to increase joint circulation and improve flexibility.

Our meditation classes provide you with the perfect space to focus, leaving you feeling mentally refreshed.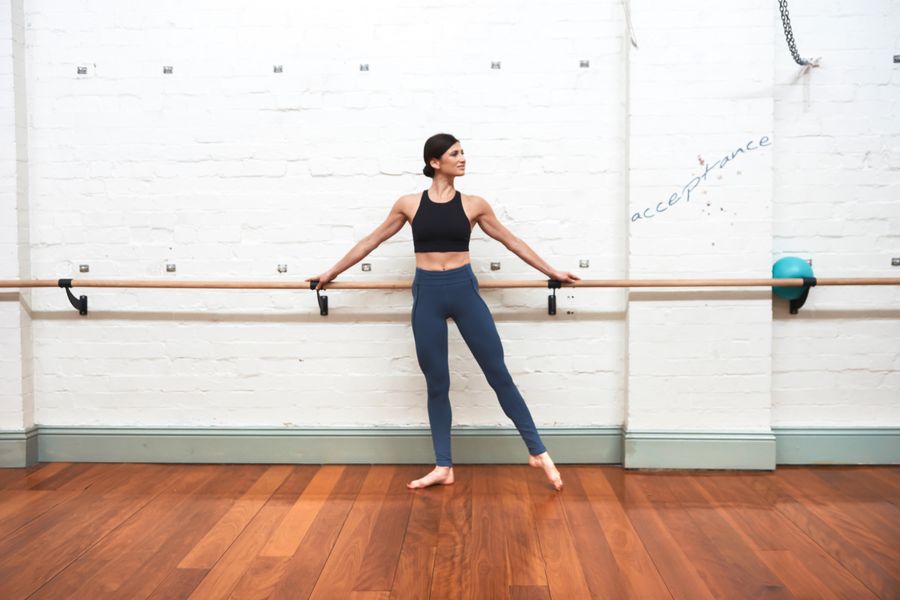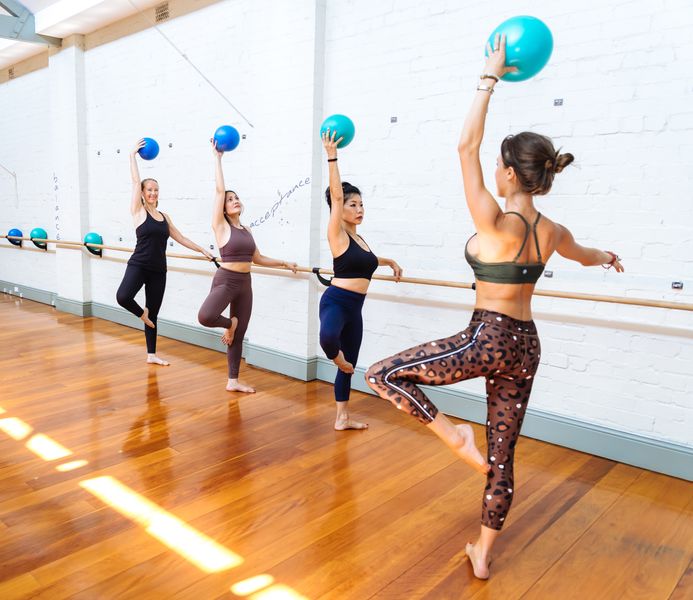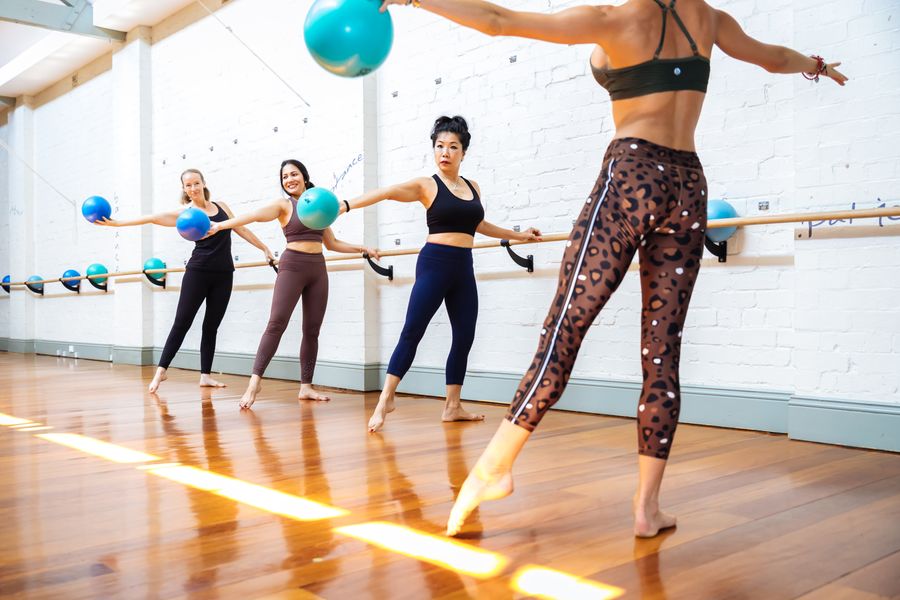 BE Barre Classes
For those of you looking for something new, our barre classes are a hit for full-body workouts. Our barre classes incorporate elements of ballet, pilates, sports conditioning, and yoga to create a low-impact, high-intensity, strength training session.
Still not sure which Ethos fitness class is right for you? We suggest trying each class for yourself! Our BE memberships make it easy to combine multiple classes providing you with an energizing workout that will never get old! If in-person classes do not work for your schedule, you can still be part of the team! Check out our BE online memberships to gain access to our online library and lifestream classes!