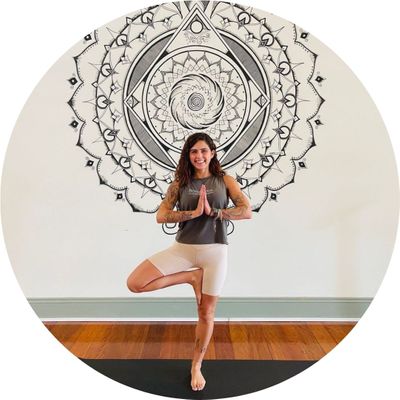 Bruna
Originally from Sao Paulo, Bruna moved to Sydney in 2018.
From a young age, she has always been incredibly passionate about physical activity, fitness, movement and living a healthy lifestyle.
A few years ago Bruna started practicing Yoga in Brazil but it wasn't until the first lockdown in 2020 here in Sydney, Australia that she truly fell in love with yoga. Ever since then, Bruna has been deepening her practice. Yoga has taught her about unconditional love, kindness, patience and blissfulness. Every single time that she steps onto her mat, it is a lesson about life and a lesson about self. Over time, she's learned that everything that we seek has always been inside of us and there are truly no limits to what we can do.