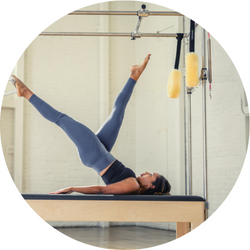 Pilates Privates
Our beautiful new, dedicated private Pilates studio is all you need to either get hooked on Pilates. Here you'll work one-on-one with one of our instructors.
You'll start off with our 'Intro Pilates pack' that includes 3 private sessions, one of which will be an assessment of any injuries and specific needs.
Working on equipment such as a ladder barrel, trap table (cadillac) and wunder chair, this will take your pilates experience and repertoire to a whole new level, including your body.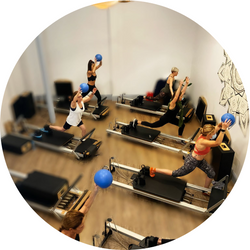 Pilates Reformer
BodyEthos offers Pilates reformer classes with up to 10 members in class. You'll be guided by one of our dedicated teachers, who instruct you through a sequence of full-body, low impact (with high intensity) exercises to improve and maintain your overall physical fitness.
The focus of Pilates is proper muscle engagement with movement. This leads to improved flexibility, a stronger core, increased stamina and reduced back pain.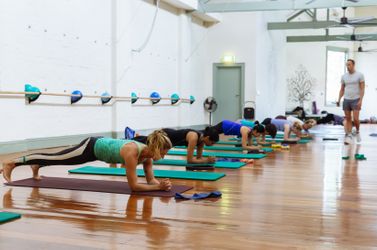 Pilates Mat
Pilates mat classes at BodyEthos, are perfect for all levels. These classes will help you achieve a longer, leaner body while improving your strength and posture.
During these classes, Pilates props such as thera-bands, balls, weights or foam rollers may be used to give you added intensity.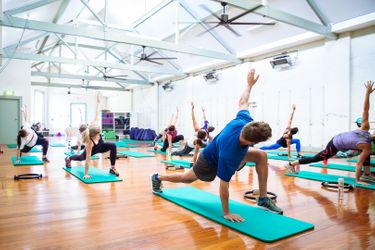 Pilates HiiT
Pilates HiiT (high-intensity interval training) at BodyEthos will have your heart rate up in no time.
Get ready to sweat with this energetic blend of Pilates and HiiT sequences.
You'll get the heart-pounding, fat-burning cardio you love while mixing in the pilates moves you need.